====
====
..an encyclopedic guide and community to Chris Colfer's book series The Land Of Stories:
Book summaries, author bio, character profiles, mythology, geography, magic & more... All pages can be edited and you are welcome to join us and contribute to this wiki!
13,673 spells cast | 487 articles | 21 active Faries!
Contribute
To create a new article, write your title here.
Warning: This wikia will contain spoilers for all the published books in the series so far.
Get Started!
Books :
Specials :
Picture books :
Characters : Alex Bailey | Conner Bailey | Froggy | Goldilocks | Mother Goose | The Evil Queen | Ezmia | The Masked Man | Heroes | Villains | All Fairytale World Characters
Kingdoms : The Northern Kingdom | The Charming Kingdom | The Red Riding Hood Kingdom | The Corner Kingdom | The Sleeping Kingdom | Other Kingdoms
Magic : Spells | Items | Portals | Magic Mirrors
An introduction by Chris Colfer: Author of The Land of Stories
More about the author : Chris Colfer.
Join the conversation! Tweets about #TLOS
More The Land of Stories links
---
Disclaimer:The Land of Stories Lexicon is an unofficial fan-made wikia providing references and information about the book series The Land of Stories by Chris Colfer. The makers are not associated with Chris Colfer, Brandon Dorman, Little, Brown, Hachette or any other official entity. All quotes and mentions of the ideas from the published works are used for reference only and do not intend any copyright violation.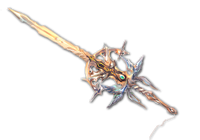 Fantasy Literature
Go to these sites for info or for help with your own wiki!
A Court of Thorns and Roses • A Song of Ice and Fire • All Souls Trilogy • Beyonders • The Black Company • The Brotherband Chronicles - Ranger's Apprentice - Royal Ranger • The Dark Tower • Deltora Quest • Discworld • The Dragonriders of Pern • The Dresden Files • Fablehaven • The First Law • Grishaverse • His Dark Materials • Inheritance Cycle • The Kingkiller Chronicle • The Land of Stories • The Magicians • Malazan Book of the Fallen • Mistborn • Shades of Magic • Shannara • The Spiderwick Chronicles • The Stormlight Archive • Sword of Truth • Throne of Glass • Wheel of Time • The Wicked Years
Want your community included? See how!